AFFORDABLE

PRICES

FRIENDLY

& TIDY

WORK

GUARANTEED

LATEST

TECHNOLOGY
Welcome To Your Website
DO YOU HAVE AN AREA OF OLD WOODEN FLOORING IN YOUR HOME OR BUSINESS PREMISES IN KINGSTON UPON THAMES THAT YOU'RE KEEN ON RESTORING TO FULL AND VIGOROUS LIFE?
Is the best of it tucked away under heavy carpeting, effectively smothered out of existence? This is a fantastic time to bring it back into the land of the living by getting in touch with the premier wood flooring experts in Kingston upon Thames today.
The Kingston upon Thames wood floor sanding teams are experts at the art and science of wood floor restoration in Kingston upon Thames for homes and businesses alike. With 20 years of experience in beautifying and maintaining Kingston upon Thames's wood flooring using dust-free equipment and eco-friendly stains and other finishes, we're masters of wood floor restoration. We can make your wooden flooring shine again, whatever condition it happens to be in, and we do it with the minimum of inconvenience and practically no mess at all.
SOLID BACKING
​

On top of our specialist equipment, expertise and 20 years in the business, at the Kingston upon Thames floor sanding and finishing company KT1 we're members of a number of industry organisations, including:
​
· The Guild of Master Craftsmen
· The Federation of Small Businesses
· A Junckers Approved Maintenance Contractor
​· The National Wood Flooring Association
In addition, we carry £5million of insurance cover. Take a look at our Testimonials page to see what some of our thousands of happy customers in Kingston upon Thames have to say about us and the work we've carried out for them in their homes and businesses.
​​
ALL PROJECTS BIG OR SMALL
Whether you have a ballroom or conference centre that needs its flooring completely renovated or a small patch of delicate parquet in your suburban home that could do with a facelift, the Kingston upon Thames floor sanding and finishing experts can help you. From a rejuvenating buff and polish to a complete restoration project, we have the tools, expertise and local experience to get you the very best results.
Contact the Kingston upon Thames floor sanding experts today to find out more about our range of wood flooring and finishing services in Kingston upon Thames.
​
For Beautiful Wooden Floors Call 020 3151 9015 Now
LATEST NEWS, RECOMMENDED ARTICLES & TIPS
5 things you need to know about sanding hardwood floors
Sanding hardwood floors is not a task to be undertaken lightly - in fact, it may be a job best left to a professional floor sanding company. These are the five things you need to know about floor sanding that can help you decide whether it's a job you're willing to tackle yourself or whether you need professional floor sanding services.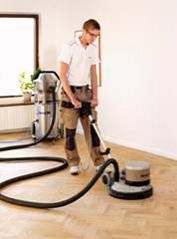 1. Sanding and finishing hardwood floors is hard work

Not only will you have to sand your floors at least three times with different grits of sandpaper, you'll have already been working hard to prepare the room and the floors beforehand. This means checking for protruding nails, taping up electrical sockets and moving all the furniture, among other jobs. And, even when you've finished floor sanding, the job is far from over, as your floors will now need several coats of polyurethane to protect them from damage.

2. You need to know what your floors are and how they're finished

In a new property, your floors may be engineered wood, so ripping through the finish may also sand through the wear layer. In an older property, the finish on your floors may contain toxic chemicals, which are best dealt with by a specialist. The point is, you need to do your research before you even think about hiring dust free floor sanding equipment.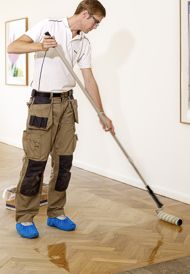 3. Screening or sanding?

It may be that your floors don't need sanding at all, and that you can use a process called screening to restore them to their former glory. If your floors aren't damaged, scratched or stained, and if they haven't been waxed, then this might be the right option for you. Otherwise, you'll need to hire a floor sander and an edger to sand the floorboards back to the raw wood.

4. You need to know when to stop

When you're in charge of sanding and finishing your floors, it's up to you to know when enough is enough. Depending on the age and character of your floorboards, you may need to live with some imperfections, because otherwise you may end up ruining the floor.


5. Can your floor be sanded at all?

If your floorboards show signs of cupping or crowning, or they've been badly repaired, stop. Unless you're highly skilled at DIY and can fix potential problems with the substrate your floor is laid on or can make a seamless repair to the planks, any wood floor restoration is definitely best left to the experts.

After reading this list, if you need a professional company to turn to, contact us today at The Floor Sanding Team.
BEFORE & AFTER